Minnesota Wild: Throwback Thursday, Granlund's OT Thriller
With a couple months left before the season kicks off, let's take a look back at some of the best moments over the past few seasons. Every Thursday come back and remind yourself of why you love hockey and the Minnesota Wild.
This Thursday we're taking it back to Game 3 of the first round, in the 2014 Stanley Cup Playoffs. At the time, the Minnesota Wild were down 2-0 in the series to the Colorado Avalanche. Many Wild fans will remember this goal as one of the very best.
About 5 minutes into overtime, Mikael Granlund is carrying the puck behind the net with a defender all over him. After some fancy stick handling and what appeared to be a fanned pass, thank goodness, we find Granlund literally flying parallel across the ice like superman. And for this game Granlund was superman as he netted this flying squirrel goal giving the Wild a 1-0 win.
Granlund was only 22 years old at the time when he scored this mesmerizing goal. That was far more impressive than anything I accomplished at that age! Now 26 years old, Granlund is still growing into his full potential. We can only hope to see more moves like this as more weight is added Granlund's shoulders.
This is the goal that got me really believing the Wild can go the distance and win the whole Cup. No, we did not win the Cup and I know that. The important thing is that I believed that this team could do it. Now 4 seasons later and I think all of Minnesota needs a reason to believe.
There has been a lot of negativity over the Wild in the recent months following the playoff fall out. Granlund and others need to come out firing and inspire the team and fans that they are the real deal. Remember what Vegas did last season? People looked at their lineup and said no way they do anything! They had one heck of a year and so can we!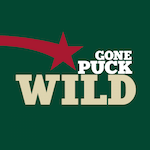 Want your voice heard? Join the Gone Puck Wild team!
Write for us!
Editor's Note: This post became a Flashback Friday due to editing delays.
Come back next Thursday to see the sequel from this OT packed series!