Minnesota Wild: Lack of even-strength scoring is ruining their season
The Minnesota Wild's season hangs somewhat in the balance as they near the halfway point; right now they're outside even the wild-card spots and aren't producing the goods in front of net.
A quick glance at the standings tells you that the Minnesota Wild are the ninth lowest scoring team in the league. What's more, they're not getting the defensive performances they need. Of those below them in five-on-five scoring, only the Boston Bruins and Anaheim Ducks boast more goals for than against.
What's more frustrating though is the fact that the team is actually taking shots. Unlike the New York Rangers and St. Louis Blues, their lack of goal scoring doesn't appear to be through lack of putting the puck on net.
In fact, sitting 14th in the league for five-on-five Shots For suggests that the Minnesota Wild are purely riding some bad luck right now and that not ever team can visit St. Paul with a 'hot goalie'.
To get a better idea of what's lacking, we have to look at all of the statistics; the Minnesota Wild may be putting shots on net, but they're sitting 21st in the league in scoring chances at even-strength.
This actually makes me think that the Wild have padded their stats with wild long-range efforts hoping for rebounds and dump-ins that fail to meet their back-board target, but rather find the goalie.
Again though, when I look further into the stats, it's actually true that the Minnesota Wild may be suffering from some bad luck and poor shooting from their individual players. They have generated 366 high-danger chances this year; the 8th highest 5-on-5 marker in the whole league.
Above them, you're looking at teams like the Tampa Bay Lightning, Pittsburgh Penguins, Toronto Maple Leafs and another team with an awful shooting percentage, the Carolina Hurricanes.
I think it is fair to say that the Minnesota Wild didn't expect to fall from grace this dramatically but the tell-tale signs were there, last season.
Eric Staal posted a remarkable 42 goals in all situations and was always highly unlikely to repeat that level of goal scoring. Beyond Eric Staal, Jason Zucker posted 33 goals, which might've been a little unsustainable given the 14.86 shooting percentage, likewise Nino Neiderreiter was scoring on 13.53% of his shots.
Nino has sunk back to 10.45%, Zucker to 9.43% and Eric Staal has come back from his inflated 17.36% to 10.74%. Zach Parise is the only player seemingly elevating his percentage (even then you question it whether he sustains it), riding a 14.78% thus far, up on his 12.61% across the half-season he saw last year.
Given that nobody is the team has yet cracked 20 goals and the third highest goalscorer is one of the defenseman, it's pretty fair to say that you don't need to read all of these analytical insights to realise that the team isn't getting the job done in front of net.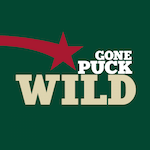 Want your voice heard? Join the Gone Puck Wild team!
Write for us!
There's already five teams in the league that have at least two players that have notched a twenty goal tally already.
Even more disconcerting is that 3 of the players that have 20 or more goals have 20 or more of them at even-strength, whilst there's another three on 18 or more even-strength goals already. The Minnesota Wild's top even-strength goalscorer by comparison is Zach Parise with 11.
If you can't find the net at even-strength, you're making yourself reliant on your power-play. Should you play a game that you spend too much time short-handed or the referees aren't blowing the whistle, you're going to, much like the Wild have, find your chances to score very limited.
There's no easy fix to the Minnesota Wild's even-strength scoring woes, but I guess it's not all doom and gloom. As long as they keep putting shots on net, there's always a chance the puck can get past the goalie!
Statistics courtesy of Natural Stat Trick.