The Minnesota Wild's Cap Situation: Defense/Goaltending
Last week we started talking about cap space and more specifically about balance. In doing research we discovered that most contending teams spend an average of 45-55 million of their cap on forwards.
So with the remaining 33-38 million dollars left of the projected 83 million that the Minnesota Wild has to spend, how much extra do they have to add a defender? Even if 5 out of their 7 NHL defenders are set in stone, barring any trades (Suter, Dumba, Brodin, Spurgeon, Pateryn), they should have extra to spend on an addition.
Does Minnesota Really Need an Extra Defender?
After those 5, all signed to long-term deals, is their room for another D-man? Well, Minnesota is in an interesting situation with their defense. They have 5 players signed to contracts for next season and outside of Spurgeon they have their core all signed to long-term deals. The projected amount of cap they are spending on their defense is $25,867,628 in 2019-2020.
This is on par with San Jose, Pittsburgh, Nashville and Washington, who are spending 24 million, 28 million, 26 million, and 24 million respectively. Most teams spend 25-30 million on defense. 5 roster spots on top 4 defenders and 2 spots usually reserved for fringe players and prospects. So it looks as if Minnesota has its situation figured out.
And yet I'm only 200 words into the article.
The Solution
The 5 defenders the Minnesota used in those spots scored 47 points, 43 points, 21 points (Injury), 18 points, and 7 points. the last player listed is Greg Pateryn, and he's the answer to Minnesota's problems. See Pateryn was a bad player in his first season with the Wild.
On top of only scoring 7 points Pateryn did little to move the needle possesion wise. Ideally you would want your 5th D posting crooked numbers in a third pair role against soft competition. However in Pateryn's case he barely managed to tread water. Posting a 48.9% Corsi rating, and a -2.6 Corsi for relative rating, hurting his team while he was on the ice
Minnesota invested big money (for a #5 D) in Pateryn and he hasn't worked out. On July 1st 2018 Pateryn inked a three-year 2.25 million AAV contract. Now, one year later, I propose a buyout. better defender than Pateryn exist for a fraction of the cost of his contract. So what does a Pateryn buyout look like for the Minnesota Wild?
Buyouts are Messy Business
A general rule of thumb is to take a players AAV, slice it in half, and double the length of the contract to get total buyout length. For example buying out a 1 year 1 million dollar contract would result in a 2 year 500k per buyout length. Then there are contracts like Pateryn's.
His, because of something in his negotiations on his last deal is messy. Using Capfriendly's buyout calculator, we can see that in his unique situation it fluctuates. First off buying him would mean a 4 year buyout length. In his contract, only two-thirds of the cap remain on the cap which comes out to $833,333. In 20-21 however, due to a higher base salary which deduct from the cap hit, only $333,333 is left on the cap.
This is one of those situations like the Jared Cowen fiasco a few years back, where a buyout resulted in Toronto actually saving money against the cap. His contract being structured as such where more money got bought out than his cap value was worth.
Goaltending
In net the goal-tending is pretty set Devan Dubnyk is still the starter, low danger shot issues aside. He remains in the top 15 for NHL goalies. Dubnyk will most likely remain as starter for the next 3-5 years.
Stalock is a decent backup, posting decent numbers and generally being a positive factor for the Wild when he plays. The issue with goal-tending has little to do with the now and a lot more to do with the future. The Wild have little to no prospects matriculating in the system currently. This, luckily for Stalock, saw him get offered a three-year contract extension by the Wild, a rarity for back-up goalies.
So Who is Minnesota Adding?
Well that's a good question. Personally I would lean towards a RHD as Dumba and Spurgeon have been a lot less durable as Suter and Brodin in recent years. With that in mind I would be calling up Anton Stralman's camp or Tyler Myers to see how they would feel about joining the Wild.
They make the most sense as at this point in their respective careers they bring a wealth of experience and are better suited to third pairing roles. Not to say either aren't skilled players, just that these players present optimal value in the #5 slot. As far as cost and term go. A 2-3 year deal at 4-5 million per year seems very reasonable and plausible.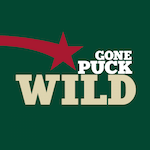 Want your voice heard? Join the Gone Puck Wild team!
Write for us!
Wrap Up
Are the Wild going to actually go this route? Doubtful. As much as I think it would be a positive move I believe Paul Fenton wants to take a year to see what cards are on the table before doing major surgery. Like I said, buyouts are a messy business, and as a GM it's imperative not to use one unless absolutely necessary.
The more likely course of action would be to invest 2-3 million in another player similar to Pateryn and hope the two of them can tread water together on the bottom pair.