Will Minnesota Wild Defenseman Ryan Suter Age like Fine Wine?
Defensemen are hard to project once they get up to the age that Suter is. They usually age in two ways.
Yes Suter is starting to get up there in age, at 34 he has 5-7 seasons left in his career at best. There are many reasons defenders career's implode, projecting two likely scenarios for Suter is fairly easy. We just have to look at the Wild's Central Division rival, the Chicago Blackhawks.
You see they have two defenders, Duncan Keith and Brent Seabrook, who are similar players, and are all the same age range. One Chicago defender is still chugging along at his career average, and the other has started to implode in on himself.
Brent Seabrook is a Case-Study of Wear and Tear
Now right off the get go, no Seabrook is not as good as Suter. I said similar not identical. Seabrook is, at his best a #2 defender, while Suter is a true #1. However looking at Seabrook it's very easy to see what Suter's career could look like in the very near future.
While Seabrook has not dealt with any major injury, unlike Suter, Seabrook's body has deteriorated in a very quick, and noticeable way. In 2015/2016 Seabrook posted 49 points, a career best, and looked like at 30, he was only getting started. Then in 2016/2017 he had 39 points, then he had 26 the next year, and followed that up with 28 this past season.
What happened? Well over the course of his 14 year career, outside of his rookie season where he only played 62 games, he's missed 19. That's right in 13 full NHL seasons he's missed 19 games. Adding to that the 123 playoff games he's played in and woof. He's turned from a brand spanking new workhorse truck, to the beater truck that's got way more miles on it then it has left.
No one is going to dispute the success of Seabrook's career but watching him now is like drinking Coke Zero when all you've had all your life is Coke Classic. Un-fulfilling and ultimately disappointing and sad. Suter could potentially end up like Seabrook in the next year or two, as both of them have played a lot of games. Suter himself, has only missed 30 games in 13 full seasons (again, not including his rookie campaign), and has played in 78 playoff games.
Duncan Keith Shows Hope For the Present and Future
While Seabrook is more of a cautionary tale Keith actually lines up much better to Suter in terms of career up to now. While Seabrook has slowly descended into that of a #4 or even #5 defender, Keith has carried on. After a blip in the radar in 2017-2018, Keith returned to form, and unsurprisingly so did the Blackhawks
While they didn't make the playoffs they made quite the push and almost secured a western conference wild card spot, and Keith had much to do with it. See when your #1 defender struggles the team sinks, with Keith acting as the stone tied to its ankles. Unfortunately almost no team can survive such a loss.
At any rate Keith over the past 5 seasons has scored 40 points, 32 points, 53 points, 43 points, and 45 points. Outside that 32 point season in 2017/2018 he's been a model of consistency, mirroring Suter quite well in that regard. Suter had a similar blip year at 30, posting only 38 points in 2014/2015.
Following that season Suter scored 51 points, 40 points, 51 points again, and most recently, 47 points. Suter, much like Keith isn't going anywhere fast. That's what makes them both great players. more than that the amount of minutes they both play is staggering. Both of them flirt with 29-30 minute mark on a nightly basis, even in their mid 30's, which is massively impressive.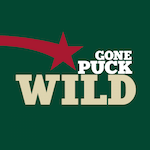 Want your voice heard? Join the Gone Puck Wild team!
Write for us!
Wrap Up
Projecting where Suter will end up is difficult but there a couple of players who stick out to me, most notably Brian Rafalski. Rafalski was a very good defender, and while he retired early at 37, his lowest point total was his rookie season at 32 points. Outside of that and one 36 point season his point totals stayed in the 40-60 point range. He ended his career with a 48 point season after winning the Stanley cup with Detroit 2008 and attempting to repeat the feat until the 2010-2011 season, wherein he called it quits.
I see Suter playing in the NHL as long as it takes for him and the Wild to lift Lord Stanley's chalice. At worst, he'll at least be able to play out his full contract at or near his current level of play; if of course Keith and Rafalski are any inclination of what's to come. I just hope that his right leg doesn't give out on him, because he really does deserve that cup.