Is Fedor Gordeev A Legit Prospect For the Minnesota Wild?
Recently an announcement came that the Wild had acquired Fedor Gordeev from the Toronto Maple Leafs. The big question remains, can Gordeev make an impact?
Gordeev became an NHL prospect when he was drafted by the Maple Leafs in the 5th round. Standing at a massive 6'6 and weighing in at 212 pounds he towers over opposing teams forwards. He plays a mobile north-south game, and is deceptively quick for his size.
In each of his three seasons in the OHL he has steadily improved going from 14 points in 2016/2017, to 25 points in 2017/2018, to 32 points this last season. While offense is not part of his main skill-set, the continued increase in offense is a good sign.
Scouting Report
The scouting report on Gordeev is as follows:
In terms of skating, Gordeev is going to have to work on his lateral movement due to current issues closing the gap on some of the leagues more speedy players. Part of this comes down to inexperience and timing issues that will come as he develops, part of it will come down to how hard he wants to work to improve that aspect of his skating.

When it comes to defense, Gordeev primarily tends to use his stick and body position to his advantage rather than physicality, which could be construed as a positive at this level. Today's defenders rely less on creating physical separation between a player and the puck, and rely more on swiping the puck off an opposing player's stick. Despite this, Gordeev has developed a habit of lazy stick penalties, and often being caught guilty of taking one hand off his stick and roughing up opponents to the point where he is penalized for it.

Gordeev has a great mind for breaking out of his own end, whether it be using his wingers or skating the puck out of his own end when presented with a lack of better options. Because of Gordeev's size and straight line speed, he is hard to stop on the rush once he gets going. If he can take more advantage of this talent he's going to end up with a lot more points in his offensive totals.
This report comes from r/marlies Reddit user u/Xer0day who did some really good work on Gordeev on the link above. From this we can see that he has some rough tendencies in his game to worry about. For a big guy, not using his size advantage and being physical can spell trouble. As well as lazy stick work takes away from the good qualities in his game. Granted any player drafted outside of the top ten usually has some flaw(s) to his game so maybe these poor habits can be broken in Minnesota's system.
Player Potential
As far as NHL potential goes Gordeev is no sure thing. He has a lot of talents and things about him to like such as his size, his foot speed, his passing ability but there are issues as well. His foot speed well very quick north/south, is lacking laterally, something the Reddit article echoes. If he can improve his edge work he could be a player for Minnesota.
Potential wise as a fifth round pick, unless a lot of work is done with him, he has a limited ceiling. Not to say he can't make an NHL impact, but he, in my opinion, tops out as a 5-7 Dman. That has value as Gordeev's size and skating ability could turn him into a formidable penalty killer in the future. As well as improvements with his shot could lead to some power-play time down the road.
Wrap Up
All in all Gordeev is a good bet. At the cost of a seventh round pick Gordeev has tangible upside, which is more than you can say for the majority of seventh round picks. Chances are, he never plays an NHL game, but it's a strong bet by Fenton.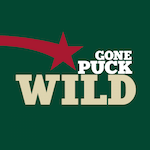 Want your voice heard? Join the Gone Puck Wild team!
Write for us!
It's a very interesting move at a time where not a whole lot is going on in the trade market. Hopefully this is just the tip of the iceberg for good moves this summer by Fenton, the organization needs it, bad. If not Fenton could find himself out of a job, just as quickly as he was given one.