The 2015 NHL Draft is Looking Much Better Than a Year Ago
The Minnesota Wild 2015 NHL Draft Class looked rather unremarkable last year, but now looking back at the progress certain players have made, it seems to have turned a corner.
In regards to the 2015 NHL Entry Draft, few Minnesota Wild fans have been all too impressed, with the strong exception of Kirill Kaprizov, who was taken in the fifth round, 135th overall. Joel Eriksson Ek, who was taken in the first round 20th overall, and had struggled to score in the NHL up until last year. He has been an intangible factor defensively from the all-important center position.
The most frustrating and "Minnesota" part of this draft is the likes of Sebastian Aho, who was taken 15 picks later, has been a virtual phenom for Carolina.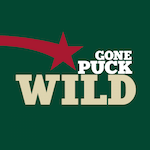 Want your voice heard? Join the Gone Puck Wild team!
Write for us!
Interestingly enough, Eriksson Ek has been a point a game player each time he was sent down to Iowa in the AHL, which shows he does have some scoring touch, but things hadn't translated to the NHL just yet… until now.
Thus far this season, Eriksson Ek is leading the Wild in goals with five, and also has two assists, for seven total points in eight games, which is right below that point a game pace he has had at the AHL level.
Can the 20th pick in the 2015 draft sustain this pace? Hard to say, but the signs are very encouraging. He's never played at this level in the NHL previously, and he is looking like he is the best Center in Minnesota right now.
Jordan Greenway, who was called out a bit by Wild GM Bill Guerin, on the Straight From The Source Podcast back in August, has responded very nicely thus far, as he also leads the club with seven total points in eight games, including one goal.
Greenway has been much more involved physically, using his body, as many Wild fans, and of course, Bill Guerin, have been asking for the past couple of years.
Eriksson Ek has centered the third line, with Jordan Greenway on the left side, and the ever-reliable Marcus Foligno on the right. The production of the two 23-year-olds taken in the 2015 NHL Entry Draft, has made this so-called third line, the best Minnesota has to offer so far this season. Some would say, they are literally the perfect third line, but as of now, they are leading Minnesota in overall productivity.
Let's not forget the guy selected one hundred picks after Sebastian Aho, and 85 after Jordan Greenway. That player would be the often mentioned Kirill Kaprizov, who is third on the club in scoring with eight total points, two of them goals, including the season-opening game winning goal in Los Angeles.
Kaprizov certainly isn't a perfect player, but he's been pretty dazzling most of the time out there, with electrifying moves and great ice vision.
I also talk about the emergence of these young players on my latest Brave The Wild Podcast.
Read all about the exciting start of Kaprizov's NHL career in this piece by fellow site contributor Aaron Heckmann. Also, look forward to a piece coming soon from Aaron Heckmann specifically about Joel Ericksson Ek's breakout season!
As of Thursday the 28th of January, the lines were shuffled a bit, as Ericksson Ek was moved up to a line with Kaprizov for the first time, and Marcus Johansson, who was in desperate need of a jump start.
Johansson added his second goal of the season in his first game on this new line, though Nick Bonino would get the assist on this one. Johansson later would assist on Kaprizov's second goal, tripling Marcus' season total points to three.
We all figured Kaprizov would be one of the best players on the team eventually, if not right away, but to see Eriksson Ek and Greenway appear to be taking such big steps forward, is an extremely encouraging sign for this up and coming group.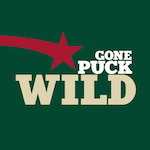 Minnesota Wild
Our contributors are tasked with helping FanSided provide the best content on the Internet for their respective fandoms. In this independent contractor role, we are looking for contributors that can express their knowledge on specific topics and take the conversation further. In exchange, these contributors will be compensated for their work based on the performance of their articles.