Closer Look at Minnesota Wild as First Month of Season Concludes
We will be taking a look at the Minnesota Wild and how they have looked in the first month of the season. I won't go in-depth with every player, but there will be key points. From Kirill Kaprizov, Marco Rossi, and Kevin Fiala to Matt Dumba and the new arrivals.
First, I'd like to introduce myself. My name is Dylan, I have lived in Minnesota my entire life, and I grew up playing pond and organized hockey like so many others in this state. Naturally, I have been a fan of the Minnesota Wild since they came into the league. It is an exciting opportunity to be welcomed into the Gone Puck Wild family here. Without further ado, let's get this started.
In the times of Pandemic life, little sense of normalcy seems to exist and hockey certainly provides a nice escape for us fans. After what felt like waiting a decade, we finally got a chance to see Kirill Kaprizov wearing a Minnesota Wild jersey.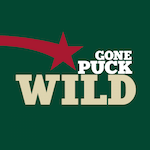 Want your voice heard? Join the Gone Puck Wild team!
Write for us!
His NHL debut was definitely a fun game to watch. We're at the end of January and it seems the Calder Trophy is in the realm of reality for Dolla Bill Kirill, just ten games in (nearly 20% through the season). There have been some early growing pains, but in my opinion, it looks more like a chemistry issue than anything major.
The Minnesota Wild started with rust to shake off, which was to be expected. There has been roster turnover and chemistry needs to be built, and the center depth is going to be the biggest struggle this season.
Many expected Marco Rossi to make the roster, but you also can't expect a 19-year-old to step in and fix an ongoing issue. In my opinion, I don't think GM Bill Guerin had intentions of rushing him in, but we would all love to see the kid play. With that being said, it looks like we won't see Rossi in action this season.
Jordan Greenway definitely has improved his game, but I would like to see him play the body more. This team needs more of the element that Marcus Foligno brings to the table and if Greenway can add more of that it will go a long way. Joel Eriksson Ek seems to have found his offense and he might be our most solid option as a top-six pivot.
Our blue line is what it has been, completely solid. All eyes are on Matt Dumba, he appears to be on the verge of bouncing back. Hopefully, the injury sustained against the Avs is nothing major. With the upcoming expansion draft, many feel he should be traded, but with the cap expected to be flat for a few years, trades will be more complicated to execute.
Kaapo Kahkonen has looked pretty good filling in the starting role for the injured Cam Talbot. As Talbot comes back into the lineup, it makes me wonder if the coaching staff would rather see the two of them split the starts more evenly. In the end, it all comes down to who is on top of their game.
I haven't seen a lot to be excited about from the newest arrivals, except for Nick Bonino and Ian Cole. Bonino is great at winning faceoffs, but he can't take every draw and he is not a top 6 center.


Avalanche Get
Greg Pateryn
Retains $800,000 on Ian Cole
Cole might have a higher cap hit than Pateryn (marginal with the cap retention) but I still like the trade. He plays the same physical game and has more skill. Cole also has more value at the trade deadline which is the reason that trade is a win.
Nick Bjugstad started on a pretty bad note, but the last couple of games have looked much better. As for Marcus Johansson, he too was invisible and looked slow up until the last couple of games. The season is still young and these players all had rust to shake off and chemistry to build with new teammates so there is time for improvement, but it has to come together soon.
The recent suspension of Kevin Fiala could end up being devastating with the interdivisional play through this regular season. Four games in a row against a powerhouse contender like Colorado without him in the lineup for 3 of them.
The Avs are a tough team to beat on any given day, but when all of your games are against your own division it means every game is crucial. If the Wild drop three out of four against Colorado it could be the difference between a playoff spot and a chance at a lottery pick in this year's draft.
Just ten games in the fifty-six game season, this is the result that most expected to see: rusty start while maintaining a playoff spot in a division, that is not the strongest by any means. It will be interesting to see how Bill Guerin chooses to proceed as we get closer to the trade deadline on April 12th.
If the Wild are clearly out of the race he will most likely be active. The interesting thing will be the relation to Covid-19 protocols and the trade deadline. In a normal season, trades are made right up to the deadline, but with mandatory isolation with the Northern Border, I wouldn't be shocked if teams executed the deals 2 or 3 weeks ahead of the deadline.
How did you view the Wild's first ten games? What are your expectations for the rest of the season? What would you like to see Dean Evason or Bill Guerin do to improve the team? Drop a comment down below or tweet at us @FSGonePuckWild!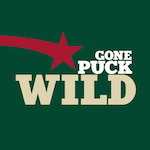 Minnesota Wild
Our contributors are tasked with helping FanSided provide the best content on the Internet for their respective fandoms. In this independent contractor role, we are looking for contributors that can express their knowledge on specific topics and take the conversation further. In exchange, these contributors will be compensated for their work based on the performance of their articles.