Did Kevin Fiala Deserve a Three Game Suspension for Boarding?
Minnesota Wild Kevin Fiala has been assessed a three-game suspension after boarding LA King Matt Roy. Was that a fair penalty for the play?
If you call yourself a Minnesota Wild fan, chances are you probably miss seeing Kevin Fiala on the ice during his three-game suspension for boarding LA Kings defenceman Matt Roy. Most everyone knows Kevin Fiala isn't a dirty player, but the fact of the matter is that was a dangerous play. I don't believe he had any intention of putting Roy face-first into the boards at that speed or any speed for that matter.
The problem is not based on intent, it's about the play itself. This needs to be a learning experience and not just for Fiala, it needs to be a learning experience for everyone that plays the game in general.
So did Kevin Fiala deserve his three-game suspension? In my opinion, yes, he absolutely did. As much as I like seeing him on the ice, those hits and plays just cannot happen. Whether Roy caught an edge or not, they were skating very fast into the corner.
It looked like an innocent shove to the lower back, but it ended badly to the force created from the momentum that both players were skating at. This is just a situation where the checking player needs to respect the body and position of the opposition. I'm all for playing a physical game, but you never like seeing a player get injured, especially in such a way that can and should be avoided.
Now I do realize that things happen a lot faster on the ice versus the screen that we watch or even from the stands around the ice. None of that changes the fact that all players need to be aware of the danger of hitting a player from behind.
If there is ever a time to avoid contact, it is when you are skating at high speed towards the boards, especially when you are at a distance like we saw on that hit. This is the exact reason why all bantam teams have stop signs on the backs of their jerseys.
Hopefully, Matt Roy does not have any lasting issues from the injury, and I am sure Kevin Fiala has learned his lesson. Watching that game and seeing the incident take place, it was obvious that he felt remorse right away and it looked like he apologized, although I am not an expert lipreader. As I said earlier, the takeaway from this is a lesson for everyone in the sport of hockey, if you see numbers it is best to avoid contact.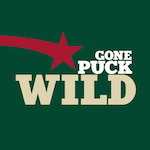 Minnesota Wild
Our contributors are tasked with helping FanSided provide the best content on the Internet for their respective fandoms. In this independent contractor role, we are looking for contributors that can express their knowledge on specific topics and take the conversation further. In exchange, these contributors will be compensated for their work based on the performance of their articles.