Minnesota Wild: Mats Zuccarello's Rebound Season Has Started Well
Minnesota Wild Norweigan Mats Zuccarello struggled at times last season, drawing the ire of fans and writers alike. Since his return from arm surgery in the offseason, he has been very good and is building a solid rebound season.
One of the first few pieces I wrote for Gone Puck Wild was a Top Fifteen List of the Free Agents the Minnesota Wild should target after the 2018-2019 season.
Some of those candidates include Jeff Skinner, who has been dismal since signing that contract extension with the Buffalo Sabres.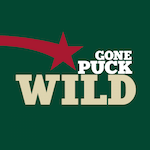 Want your voice heard? Join the Gone Puck Wild team!
Write for us!
Another ranked 5th on who the Wild should sign, and they eventually did, Mats Zuccarello.
Now, Zuccarello in his first season with the Minnesota Wild was mostly underwhelming, scoring 15 goals and 22 assists for 37 points in 65 games. Not terrible, but down from previous seasons when he was more productive, like in 18-19 when he had 12 goals and 28 assists for 40 points in 48 games. When he gets a full season, he's typically money in the bank for 50 points at least.
The other frustrating thing was his lack of production also mirrored a low-event style of hockey that often saw The Lizard pass the puck away from scoring situations and sometimes avoided making the physical play.
His performance in the Play-In series also left much to be desired, only an assist in the four games played.
During the offseason, Zuccarello had a procedure done on his arm to repair a torn ligament, which kept him out of training camp and early games in the season.
In his absence, the Wild and Evason tried to build lines that put finishers with playmakers but often couldn't find the right fit for players like Fiala and Kaprizov to maximize their potential. Parise has had a rather slow start to the season, which is concerning, and the carousel of centers mostly hasn't helped generate scoring.
It caused many Wild fans to wonder how Mats Zuccarello's return could impact the Wild roster, myself included:
Since his return, in the four games played, Zuccarello has scored two goals and registered five assists, and only one of those assists hasn't been in the last two games when he was on a line with Kirill Kaprizov and Victor Rask.
That line as a whole has been on fire the past two games, Michael Russo providing the stat on Twitter:
The Wild needed a better season from Mats Zuccarello this year, and it looks like (in this small sample size) he's making strides to return to form for Minnesota.
The Minnesota Wild play the Colorado Avalanche tonight at 8 pm.