Minnesota Wild: Let's all stop talking about William Nylander
With the ongoing contract saga of William Nylander dominating the NHL headlines through the first 6 weeks of the NHL season, I think it's time to stop linking him to the Minnesota Wild.
The Minnesota Wild have been consistently in the rumor market, always on the list of teams in desperate search of a big name superstar player to center the team around. With the team off to a 9-4-2 start to the season, and getting well-rounded scoring throughout the lineup, I think it's time to quiet the rumors.
First and foremost, the Wild currently have a ton of money tied up in long-term contracts. If William Nylander is truly asking for $8 million dollars per year, that is an outrageous addition to the Minnesota payroll.
Zach Parise and Ryan Suter are each tying up over $7 million per year, Mikael Granlund, Jason Zucker, Mikko Koivu, Nino Niederreiter, Jared Spurgeon, and Mathew Dumba are all at over $5 million per year. Not to mention Jared Spurgeon, Eric Staal, Charlie Coyle, and Jonas Brodin all roll in over $3 million each.
Simply to bring him in and sign him for this season, you are looking at requiring dumping at least 2 of those large contracts for a player who has played only 2 complete seasons in the NHL before demanding a massive pay increase.

Minnesota Wild
Puck Prose

Minnesota Wild: Top-8 prospects worth getting excited about
Realistically speaking, the players you'd be looking at sending back to Toronto are some combination of Niederreiter, Coyle, and Spurgeon. Combined that would open the $8 million required to sign him, and fill the needs of what Toronto would want in exchange.
Nino finally got off the donut in Los Angeles, recording his first goal of the season, but has been trending upward with 6 assists on the season before finally breaking his scoring drought. Losing him would not be heart breaking, as there are other options who could provide what Nino currently does.
Coyle is having a bounce back year, in a sense, with Corsi and Fenwick numbers approaching personal bests, and a shooting percentage nearly on pace with his career numbers from 2016-17. He has been around for long enough, though, that we have come to recognize he tends to be inconsistent and that these numbers may not be sustained.
Losing Spurgeon, on the other hand, is a huge blow to the defense at this point. Spurgeon is the grit, the heart, and the unsung hero of the entire Minnesota franchise. No matter how hard he works on the ice he is continually overlooked or under appreciated. The fact that Wild fans would even consider trading him for a money hungry kid like Nylander should be an insult to Jared.
Spurgeon's place on the second pairing is quickly becoming the Wild's best shutdown pair. To take him away, you leave Brodin to try to pair with a new partner. Is that Greg Pateryn, and break up the chemistry of 2 pairings? Do you give Nate Prosser top 4 minutes? Does Carson Soucy or Ryan Murphy get called up to take on big minutes? It doesn't make sense to disrupt the roster like that.
To pay William Nylander the $8 million he is asking, is to suggest that a 3rd year player, who has produced two 60-point seasons, is worth the same price as players like Evgeny Kuznetzov and Dustin Byfuglien. He would be making as much money as Brent Burns, Phil Kessel, John Carlson, and Ryan Johansen.
All of those mentioned players have one thing in common, they have all led their teams to the Stanley Cup finals. William Nylander has a whopping 13 playoff games over 2 seasons, and has never played a game out of the first round.
The Minnesota Wild have developed a common theme in the dressing room through 6 seasons of consecutive playoff berths, they play like a team inside and out. The addition of a 'superstar' in Martin Havlat hurt the team more than it helped, and there is a reason for that.
On the Minnesota Wild currently, there is no one go-to superstar when the game is on the line. The coach can read the match-ups, evaluate who has been having a strong game, and play the players who deserve to be out there in a clutch situation.
Mikko Koivu is usually among those, because of his leadership and 2-way game. Zach Parise tends to find his way into the positions to be that clutch guy in most situations, not because he needs the puck on his stick, but more because he finds a way to be in a position to get the puck in high quality areas.
The addition of a player like William Nylander will disrupt that chemistry. A player demanding $8 million per year, and willing to miss the entire season to try to prove a point, is the kind of player who is going to demand he have the puck on his stick in those clutch moments and take those opportunities away from other guys who may be having a better overall game on that night.
'Superstars' such as that are the players who play for the paycheck, not the love of the game. They want to be involved in every scoring chance because it will mean a bigger payday, and don't care about playing a well-rounded team game like the Minnesota Wild have become accustomed to.
I understand the fan desire to have a player who you can talk about, to recognize on name value and draw eyes to the Minnesota Wild product. Marian Gaborik drew me in as a fan for that exact reason, so it's not lost on me how name value can boost fandom and attract new fans to the team.
A player like William Nylander may be fun to imagine, but I truly don't believe he is a fit in the Minnesota Wild system. He will try to be a one-man-army, and bury the rest of the team around him.
He is used to playing around other superstars like Auston Matthews and Mitch Marner, where each man could fight for his right to have the puck on his stick in a clutch moment, and not in a team environment where everyone on the roster has equal opportunities.
In Minnesota, the players don't fight for that moment, they play as a team and get the puck to whoever is open. Even if that open player isn't the top star, the highest paid, or the biggest name.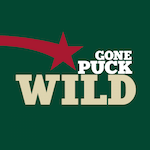 Want your voice heard? Join the Gone Puck Wild team!
Write for us!
I'm tired of the talk, the rumors, the speculation, and the fantasizing. The grass isn't always greener. Let's put the Nylander talk to bed now. I'd much rather we see the Minnesota Wild fertilize the crops in the minors, and develop Kirill Kaprizov, Mason Shaw, Connor Dewar, or someone else to be the future face of the team instead of trying to bring in another team's unwanted leftovers.