Minnesota Wild: Can they shut down Alex Ovechkin this year?
In their franchise history, the Minnesota Wild have been absolutely terrible at stopping elite forward Alex Ovechkin from scoring. How can they break that trend this year?
The title 'Wild Killer' has been held by many players throughout the franchise history. Minnesota Wild hated rivals like Jarome Iginla, Joe Sakic, Mike Modano, Henrik Sedin and Daniel Sedin, among others. Perhaps the worst of all, luckily does not play the Minnesota more than twice a year.
Alex Ovechkin currently holds a tremendous 1.07 goals per game, along with an even scarier 1.79 points per game in fourteen career games against the Minnesota Wild. These are his best numbers against any of the 30 teams in the NHL he has played against.
Last season, Ovechkin recorded 5 points in 2 games against Minnesota, led by a 4 point game in St. Paul on February 15, 2018.
To make matters worse, Ovechkin's last 4 trips to the Xcel Energy Center have all been multi-point games for the Russian superstar. Dating back to the lockout shortened 2012-13 NHL season Alexander Ovechkin has recorded 14 of his 25 career points against the Wild over 5 games at the X in downtown Saint Paul, MN.
That makes these statistics look absolutely horrendous. Factoring in the games played in Washington, Ovechkin has scored 20 points in his last 9 games against the Minnesota Wild. So, how can Bruce Boudreau and the team change that this year?
First and foremost, is to feed off the crowd. The Minnesota Wild are returning home from a 7-game road trip, that has kept them away from the X for 17 days. The team went 5-2-0 over that stretch, and most home fans are excited to see that winning trend continue.
The fans should have the Xcel Energy Center rocking for the game and should use that energy to take the Washington Capitals out of the game early and never give Ovechkin a chance to get going. Easier said than done, but it's a start.
Last season's 4 point game from Ovechkin was done largely against the 5-man combination of Nino Niederreiter, Mikko Koivu, Mikael Granlund, Ryan Suter, and Jared Spurgeon. This year's lines look slightly different, and that should give the Wild an edge.
Over the seven game trip, Boudreau has been using his four lines equally, without discrimination or worry of who each line is playing on a shift. He has shown a deep trust in all 18 players, and allows them to earn their playing time without coddling to younger or less experienced players.
Against Washington and given Ovechkin's history against Minnesota, it may be a good idea to play the match-up on him. This could be considered a bold move, but I think Marcus Foligno, Eric Fehr, and J.T. Brown is the match-up to try.
Foligno has shown recently that he can be relied upon in big spots and Eric Fehr has personal experience from his time playing with Ovechkin in Washington. Trusting the 4th line in a shutdown role against the Capitals top line is a risky match-up, but could pay major dividends if it works.
As far as defense goes, the Spurgeon pairing with Jonas Brodin this year has been much better in a shut-down capacity. I think the solution to Ovechkin and his linemates, Nicklas Backstrom and T.J. Oshie is to make sure there is enough speed to cover them. Spurgeon and Brodin offer that.
Lastly, is blocking shots. The Minnesota Wild laid it all on the line on Sunday against the St.Louis Blues. The recorded number of blocked shots finished at 23 for the Wild, though it felt like a lot more from a fan perspective.
Notably, Zach Parise and Marcus Foligno each left the ice limping after taking hard shots off the body, but both stuck it out and returned to the bench. Against Ovechkin and the Capitals, it may need to be more of the same for the home team.
Historically, Ovechkin and his teammates love to get the breakout goals that look pretty and end up on highlight reels. If that option is off the table, then most of their offensive zone setups rely on pinpoint precision from the outside.
For the Minnesota Wild to minimize the scoring chances, they need to play a responsible defensive game. Always be aware of when Ovechkin is on the ice and don't cheat on a play too much when he is skating around, stay in the shooting lanes and don't give them a clear shot at the net, box out the crease and be first to any rebounds.
This may sound quite simplistic, and in reality it is, but sometimes the best way to succeed is to take things back to the basics. Against an elite-level superstar like Alex Ovechkin, with a proven track record of success (and now a Stanley Cup), bringing your game back to the basics and playing smart is the best approach to take.
The Minnesota Wild can't over think the game. Play the game like they have been playing, and they will continue to be successful. If the 4th line has a bad early shift against Ovechkin, it may be rethought to go back to a top line defending Washington's top line, but it's worth the shot to start.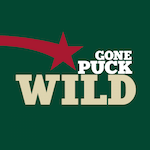 Want your voice heard? Join the Gone Puck Wild team!
Write for us!
Ovechkin is the primary threat, and the biggest concern for the Minnesota Wild right now. With 4 consecutive multi-point games the bleeding needs to stop and Boudreau needs to do something to stop his former superstar. This is just my take, but let me know if you have any other thoughts on how to stop the 'Great 8'.