Minnesota Wild: Could we be seeing the downfall of Devan Dubnyk?
The Minnesota Wild have learned, over the years, to trust and rely upon Devan Dubnyk even if he is a little inconsistent season-on-season.
This year though, we've seen Devan Dubnyk conceding three or more goals in 14 of his 31 appearances for the Minnesota Wild. That's hardly what you expect of your number one goaltender if you want to make a push for a playoff berth. Despite recent form, earlier in the year we were calling him the guy that was bailing the team out!
In a few lines, it really summarises what we see with Devan Dubnyk and why at times he is so frustrating to both the head coach, Bruce Boudreau and to the Minnesota Wild fan-base.
It wasn't too surprising to most people watching the game when Dubnyk was pulled and replaced by Alex Stalock against the Chicago Blackhawks. Boudreau had seen enough, regardless of whether his starting goaltender thought he should be taken out or not.
Doubtless there was at least a little bit of tension between the pair as a result; the challenge for Dubnyk is to not see it as a loss of his coach's trust or confidence. He needs to take it as motivation and use it as the fuel to fan the flames within!
The signs of a decline though are there, even if they're not very prominent yet. Devan Dubnyk's safe percentage of 0.912% is as low as it's been since he began his time with the Minnesota Wild. In fact, you have to go back to the 2012-13 season for a worse save percentage from him (a 0.894% with the Edmonton Oilers).
Now, granted save percentages are down league-wide as a result of new equipment; maybe that's half the struggle.
The oddest part of it all is that the Minnesota Wild aren't particularly bad defensively; they're allowing the sixth-least shots against in the league and have conceded the eight-least goals against – they're not a bad team, just struggle with goal scoring!
Perhaps what we're actually seeing here is fatigue. Devan Dubnyk has played, in the past three seasons for the Minnesota Wild; 67 regular season games, 65 and then 60 last year. He already sits at 31 games this campaign too. Maybe it's a matter of him being mentally and physically drained and not so much a dip in his play overall.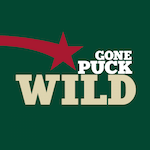 Want your voice heard? Join the Gone Puck Wild team!
Write for us!
It's really a hard one to judge as current players like Roberto Luongo are proof that goalies can keep playing well into their thirties; Dubnyk is only thirty-two so any aged-related decline should surely be a little time away from occurring.
Maybe the best option for the Minnesota Wild is to give their number one a week off; let him relax and recuperate, show a little bit of faith in Alex Stalock to get the job done in his absence and see what sort of form he returns in.
In my mind, it's either that or start considering a 1-A, 1-B scenario for the Minnesota Wild. The goalie market isn't exactly hot right now, but maybe you give Alex Stalock or Andrew Hammond a chance to stake a claim as an NHL starter. Heck, maybe you give Kaapo Kahkonen the nod!
Time will tell whether we should worry about Devan Dubnyk. For now, we've got to have faith that he's having a rough patch of form and will bounce back.
Hopefully, whatever is going on with him, he bounces back soon otherwise it's going to be too late to save this season!