Wild Season Buried by Injuries, Inconsistencies, and Inefficiencies, But Hope Remains Part 1
Welcome to Part 1 of 2 on the Minnesota Wild's season. Today we're going to focus on all the reason why they struggled. Tomorrow, in a more optimistic article, we'll look at what good came out of this season and will come in the future.
There is no reason to sugar coat the Minnesota Wild's season: They were a disappointment. A team that hadn't missed the playoffs for six seasons barely averaged a point per game. In the first 19 games, they scored 62 goals (3.26 per game) which was 8th best in the league with a record of 12-5-2.
From mid-November on (63 games), the Minnesota Wild were only able to score 148 times (2.34 per game), a record of 25-31-7, and to the bottom of the central. From the deadline until the end of the season, the Minnesota Wild were the bottom of the NHL in scoring, netting 38 goals in 19 games. Statistically, almost every skater regressed. No Wild skater had a positive plus/minus. But, no one saw this worse than Eric Staal.
A Tale of Two Seasons For Eric Staal
A great bar argument would be that Eric Staal was the best signing by former GM Chuck Fletcher. You would obviously get arguments for Parise and Suter, and rightfully so. Ultimately, Parise and Suter are the best acquisitions in Minnesota Wild history, but what we paid and what we got for Eric Staal was akin to finding Air Jordan 1's at the local Goodwill.
Around the Twin Cities, speculation was that Eric Staal had the potential to be a slightly more agile Thomas Vanek. After the first season, Staal had fans believing they were seeing Gaborik back in the early 2000s. Staal finished the 17-18 season with 42 goals (tying Gaborik's record), but finished 18-19 with 20. He was mentally bombarded prior to the trade deadline, as he publicly cemented that he wanted to stay in the Minnesota Green and Wheat.
Every game, regardless of performance, brought questions that stemmed from the same vein: Do you think this was your last game in a Wild jersey? Do you expect to be moved? It could be seen that he was getting worn out. He understood that it was a business and that GM Paul Fenton did not need to honor his wishes, just do what was best for the franchise, but Staal made it blatantly clear he did not wish to be moved.
This is the same center who specifically designed his 10 team no-trade clause list with teams that would likely be looking for a veteran scorer to bolster their scoring depth. Hours after the deadline passed, Fenton had an extension ready for Staal.
Teammates Hurt Staal's Production
As a Stanley Cup Champion, I'm certain no one was harder on the lack of production than Staal himself. But, I also think no one was more affected by teammates injuries than Staal. When Koivu went down with a torn ACL (his second knee injury of the season-first against Calgary), Staal was shoved into a first line role, always getting matched up against the best and/or most physical lineups and the wear and tear was almost visible on him. His production also didn't benefit from having consistent viable scorers.
Consistent linemate Jason Zucker went from scoring 33 in 17-18 to 21 in 18-19, on almost identical shot attempts, his shooting percentage dropped 5% (14.9 to 9.8), and also was nearly dealt on deadline day. Frankly, Eric Staal needed widely underappreciated Mikko Koivu and consistent scorers to be successful this year, and much to the Wild's dismay, did not happen.
Core Players Injured
The Minnesota Wild were snake-bitten by massive injuries to key players. It was shocking that Ryan Suter was available to start this season, one of the four skaters that played in all 82 games (Spurgeon, Foligno, Brodin were the other three), but in December, Minnesota lost Koivu for a week and a half after taking a knee from Mark Giordano. He wouldn't be in the lineup a week after the hit, where retribution would be sought out for the kneeing and the Flames sought retribution for a Matt Dumba hit.
Matthew Tkachuk would fight Dumba 35 seconds into the first, and in the scrap, Dumba would rupture his right pectoral muscle and miss the rest of the season. In the first 32 games, he had 12 goals, 10 assists, and led all Defenseman in goals. He was vital for the power-play success and provided an intimidating shot defenses had to respect. He opened up the rest of the ice for the forwards and had his best defensive performance in his career. Losing Matt Dumba was a tri-fold subtraction to the team.
Mikko Koivu would eventually return, but February 5th, Buffalo Sabre Tage Thompson would make contact with Koivu's knee and would result in a torn meniscus and ACL. He would miss the rest of the season. Many of the Wild faithful believe that Koivu is overrated, and there is some evidence behind that. He doesn't score that much, isn't flashy, and a lot of the great work he does isn't seen. But his loss was clearly seen with how he could stymie the elite scorers of opposing teams and take defensive pressure off of other scorers.
It was also revealed that Zach Parise, for an unspecified time during the end of the season, was playing with a broken foot, an MCL Injury, a torn meniscus, and the flu. And yet, in the last stretch of the season, he was able to have a multi-goal game, be an offensive threat consistently, and create for his teammates. And with Parise's main drawback being his inability to stay healthy for the Minnesota Wild, played 74 games this year. A definite improvement.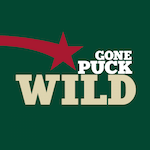 Want your voice heard? Join the Gone Puck Wild team!
Write for us!
Wrap Up
That concludes the Obituary of the Minnesota Wild Season. It also concludes part 1 of this 2 part series. Be sure to check out part 2 tomorrow, as there are many interesting things the Minnesota Wild can and should do to be competitive again next fall. In the meantime, what do you think hurt Minnesota the most this season? Leave a comment or, leave a reply on our Twitter, and we will try our best to respond to you!