Do You Love the Minnesota Wild? Come Write for Gone Puck Wild!
Current Gone Puck Wild members share why they joined the site and why you should entertain joining us as well.
This post will be different from our typical GPW material, where we may use advanced analytics to try to justify why Ryan Hartman should be getting more responsibility on the ice, how the direction the Minnesota Wild are headed is bright for the future, or we propose trades that ultimately enrage fanbases because it's so ridiculously unfair for (insert team) that the GM would be fired on the spot and how could you POSSIBLY be allowed to write this on the open web?
Okay, that's me. I'm that last example.
This post is sharing the stories and paths of current Gone Puck Wild members: What led them to join the site, why they've enjoyed being a part of building a community here, and why you might enjoy joining us in building an outlet that covers the Minnesota Wild.
Here's what our Contributor's had to say!
Aaron Heckmann, Contributor
"I joined GonePuckWild because I've been a diehard Wild fan and wanted to bring my passion for hockey and the Wild to the next level. I enjoy writing, so it naturally was nice to combine them. It is also nice because you get your voice and opinions heard. It's been one of the best things I've ever done."
As well as GPW, Aaron Heckmann also writes for The Hockey Writers and MinnyIce.com, as well as a co-host on the Hockey Gone Wild Podcast with Lake Martin (which is coming off hiatus soon!)
Joey Awaijane, Contributor
"I joined Gone Puck Wild because I saw how solid and professional the whole format is, along with really nice people to work with. My interest in hockey, and seeing this golden opportunity to be able to write for a real organization like this, is something I decided to dive in headfirst. I knew this was the real deal to do something I love, and actually, be seen by a good number of readers.
You should absolutely join if you have a love for writing, especially if you love the game of hockey, and want to display your knowledge and passion for the game, for all to see. You will work with a great guy in site expert Lake Martin, and other friendly contributors as well."
As well as GPW, Joey Awaijane is a podcast host for the Purple Mafia Show, Brave the Wild, and Wolves Explosion of the Paladino Live Podcasting Network.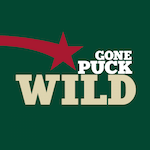 Want your voice heard? Join the Gone Puck Wild team!
Write for us!
Dylan Loucks, Contributor
"I joined GPW to have my voice and opinions heard by hockey fans and most importantly Wild fans. GPW is a great place to share your opinions in articles or with fellow GPW writers. Not only is it a great place to write for but also you get exposure to others.
Writing for GPW has allowed me to connect with professionals in the sports writing world. Writing for GPW and FanSided is a stepping block for me and has allowed me to land other writing gigs in the world of sports. Plus everyone at GPW and Wild fans are very welcoming and friendly and awesome to just talk hockey/Wild with."
As well as GPW, Dylan Loucks is a Scout Writer at prephockey.com and covers the Tampa Bay Rays at Rays Colored Glasses in the FanSided Family.
Trevor Wyatt, Contributor
"For those who are on the fence about joining GonePuckWild as a contributor, let me just give you some reasons to get you off the fence.
1: You get to be around a ton of like-minded Wild fans on social media who eat, sleep, and breathe hockey.
2: FanSided is a great way to get your name out into the open, bringing forth a lot of opportunities in the future.
3: The support system is fantastic- if you ever have any questions, another contributor or the site expert can get your questions answered almost 100% of the time.
Finally 4: it's a ton of fun to watch yourself grow and learn as you write!"
Along with GPW, Trevor Wyatt is a part of the She Writes Sports blog (a Female-Run Sports Blog), and previously has written and worked with various Abilene and Jacksboro, Texas-based news outlets.
Lake Martin, Site Expert
I moved to Minnesota in 2016, became entranced in the game of hockey, and loved the Minnesota Wild ever since. Most of my friends didn't, and their only interaction with hockey is playing pondy in the winter (which I also fell in love with).
Still, I got frustrated not really having anyone to talk Wild hockey with, so I started looking to join one of the blogs that cover Wild hockey. After some research, I landed on FanSided's Gone Puck Wild, did some research into looking at how I could join, and I joined GPW my freshman year (2018) of college at the University of Minnesota as a non-paid contributor, despite not being in the Journalism School but rather the Carlson School of Business.
I was a contributor for about 6 months before other members departed from the site and left the Site Expert role unoccupied. Just like when I first joined the site, I applied to become the Site Expert of Gone Puck Wild with the hopes to build a platform that would be run for and by Wild Fans.
Since then, we have added several contributors to our roster and I feel we have really created a site and social media presence that is appealing to interact with.
We want to provide content that we are proud to make and you enjoy reading, and if you have a similar passion for the Minnesota Wild, I'll be the first to invite you to join us. There's an application link down below.
Feel free to message me directly with any questions. The best places to reach me are on Twitter @SmallBodyOWater or @FSGonePuckWild.
Hope to be reading through some of those applications very soon!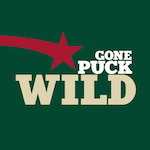 Minnesota Wild
Our contributors are tasked with helping FanSided provide the best content on the Internet for their respective fandoms. In this independent contractor role, we are looking for contributors that can express their knowledge on specific topics and take the conversation further. In exchange, these contributors will be compensated for their work based on the performance of their articles.