Let's Check in on the Minnesota Wild Prospects in the WJC
Let's check in on the Minnesota Wild prospects competing in the World Junior Championships in Edmonton.
We'll start with the most recent first-round draft pick of the Minnesota Wild, the only drafted player on the Austrian National Team…
Marco Rossi
The young Austrian has already been eliminated from contention in the World Juniors, didn't register a point in his four games, but only recorded two penalty minutes despite being deployed as often as possible.
You can't really criticize him for that though, the Austrian team scored one goal all tournament. They faced stiff competition in Group B and they were the youngest team in the tournament by far, having four 17-year-olds and one 16-year-old on the roster.
The Austrian team will learn from this experience, mature, and improve for their future participation.
Despite not being active in the box score, Marco Rossi was a force on the ice. Rossi worked hard up and down the ice, consistently played all 200 feet of the ice, and did not cower in front of much deeper teams.
I hope he gets a real shot in camp, I want to see him get important and exciting opportunities in one or both of the 'simulated' training camp games. He's earned the chance to put his stamp on a big training camp performance.
Pavel Novák
The Fifth-round pick in the 2020 NHL draft, Pavel Novák quietly had himself a solid tournament. In five games, he scored a goal and a pair of assists.
The Czech Republic has been eliminated from the tournament, losing to Canada in the quarterfinal round, but as a whole had a very good tournament. They were super entertaining and played with heart. Their shutout against the Russian team was incredible to watch. The reaction as the final horn sounds is something those players will remember forever.
Novák will likely wait for the WHL to open back up. If the junior league doesn't have a season due to the COVID-19 pandemic, he could sign a deal in a European league like the KHL, the Swedish Hockey League, etc. Only 18, he has plenty of time to develop and really become something.
Despite being a 5th round pick, I felt I (positively) noticed his performance in games and he has the potential to be a real steal for the Minnesota Wild. Keep tabs on this guy.
Vladislav Firstov
Vladislav Firstov hasn't had much time to shine in the World Junior tournament. In four games played, he has yet to record a point and the coaching staff will seem to choose other lines to play rather than Firstov's.
It's been difficult for the 19-year-old to really perform this tournament, and just yesterday, the Russian team was eliminated and Firstov was a healthy scratch for the game.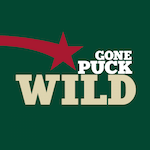 Want your voice heard? Join the Gone Puck Wild team!
Write for us!
In the two games Firstov has gotten to play for the University of Connecticut, he has one assist. Small sample size, but half a point a game doesn't suck.
Marat Khusnutdinov
The young 18-year-old center who was drafted in the Second Round of the 2020 NHL Draft this past year has been electrifying to watch in the tournament. In the six games played, he has two goals and three assists and is dazzling with the puck and his skating ability.
He picked up this GWG in OT against Sweden:
Also this clip of his skating:
https://twitter.com/SpokedZ/status/1343390394898391040
He's very dynamic with the puck on his stick and has the skating ability to really create with his speed and agility. Keep your eye on Khusnutdinov's progression as a prospect. He'll be very intriguing.
Matthew Boldy
The winger drafted in the first round of the 2019 NHL Draft has had a pretty good tournament so far. He has five goals and two assists in six  games, three of those goals did secure a hat trick against the Austrian National Team.
All tournament, Matt Boldy has been a force to be reckoned with. On the Power Play, Boldy will work the goal line in a Parise-like fashion either adjacent to the net, working as a low setup man trying to feed a pass up the slot or cross-crease for a quick shot, or using his big frame as a screen, looking for a tip or just trying to blind the goalie.
Boldy has also been utilized on the penalty kill, using his frame, stick checks, and positioning to cut off lanes and eliminate scoring chances.
Boldy has been forechecking hard, battles for puck possession, and acts as a great distributor for his teammates on the ice. He assisted Kaliyev on this goal in the quarterfinal:
He can also create for himself and is hardly lacking in skill. He pulled this nifty move:
Boldy was tied for second on the USA in total points with John Farinacci, Bobby Brink, and Cameron York with six points, nine points behind the leading scorer for the United States Trevor Zegras going into yesterday's game against Finland.
If Boldy continues this success after the World Juniors with Boston College, it wouldn't be that long of a shot to see him join the Wild for a postseason run, should they make it. If the Minnesota Wild don't qualify for the postseason, perhaps Boldy gets a look in training camp.
There's a question on Roster Availability, but I think management has been actively looking to reorganize this team into a younger squad and try to pry the championship window open.
Which Minnesota Wild prospects have you been impressed by so far in the World Juniors? Leave a comment down below or message us on Twitter or Facebook!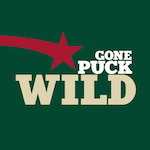 Minnesota Wild
Our contributors are tasked with helping FanSided provide the best content on the Internet for their respective fandoms. In this independent contractor role, we are looking for contributors that can express their knowledge on specific topics and take the conversation further. In exchange, these contributors will be compensated for their work based on the performance of their articles.