Minnesota Wild: The Case For Kahkonen. He's An NHL Goaltender
It's looking more and more like the time is now for 24-year-old Helsinki Finland native Kaapo Kahkonen to be an NHL goaltender. Maybe not as a full-time starter just yet, but at least a reliable backup, if not a platoon with fellow netminder Cam Talbot.
Gone are the days of starters being thrown out there for 60 to70 plus games. Look what happened to the likes of former Wild All-Star Devan Dubnyk and possible future Hall-of-Famer Jonathan Quick, as they broke down when they got into their early thirties.
When last year's de-facto starter Alex Stalock had, what is being classified as an upper-body injury with no immediate timetable of return, Kahkonen's path to the NHL as, at least a backup for an extended period, was laid out for him.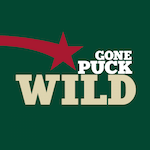 Want your voice heard? Join the Gone Puck Wild team!
Write for us!
Stalock, widely regarded as one of the most likable players in Minnesota Wild history, has always been what many would classify as a goaltender with average overall abilities, posting goals-against averages usually hovering around 2.90, with save percentages of approximately .905, which is nothing special in today's game.
I often figured, Stalock has a nice story, being a local guy, but if this team wants to take a step forward, they still need an upgrade at the goalie position, even with Dubnyk gone. In my mind I kept thinking, Kahkonen has enough ability to be better long term, right?
Upon the conclusion of the 2019-2020 campaign, you'd better believe that Wild GM Bill Guerin felt the same when he dismissed long-time goalie coach Bob Mason
Last season, I often stated on my Brave The Wild Podcast, that at the very least, Kahkonen should get the chance to platoon with Stalock, especially if the Wild did not sign a new potential starter in free agency. (Which ended up being Cam Talbot).
When Talbot suffered a lower-body injury early in the season and missed another stretch due to Covid-19 protocols, Kahkonen went from backup to starter, and not only filled in nicely but showed more and more of us that he is up to the challenge of regular NHL action.
Kahkonen did struggle in a few of his early starts, with 4 goals against San Jose on January 24, and 5 goals against a few days later on January 30th versus Colorado.
So far in February, the emerging 24-year old 2014 fourth-round pick (109th overall) has been dazzling at times, going 4-1 with a 1.82 goals against average, including a sparkling .934 save percentage in 5 games, as the team returned from a Covid outbreak.
Say what you want about the Anaheim Ducks being dead in the water, but to stop 31 of 33 shots against at least a decent offense with San Jose is another story.
What took the cake, at least for this particular hot stretch, was Kahkonen's stellar performance against the league's elite, stopping 30 of 32 Colorado shots in a thrilling 6-2 road victory, thanks in part to the likes of Mats Zuccarello's white-hot play since returning from arm surgery
Read about Zuccarello's insane run in this nice piece by site expert Lake Martin!
Kahkonen faced much adversity when Nazim Kadri made it 3-2 just three minutes into the third period, but his even-keel demeanor and legitimate skills would not see a puck cross the goal line again, despite several scoring chances coming his way.
Kahkonen's success this season forced the Wild to put Alex Stalock on waivers yesterday (to avoid carrying three goalies on the roster), and today we've learned that he has been claimed by the Edmonton Oilers.
Kahkonen oozes confidence along with an apparent inner calmness that shows, not only when he speaks such fluent English, but also in tough situations in close games against good competition.
At the end of the day, consistency is the word, as Kappo Kahkonen gets more time between the pipes, his reliability is becoming more evident, and in the NHL, reliability is what you need out of any goaltender.