Minnesota Wild threw a fun party on Saturday night but their game remains cold
Final

6

4
Which Minnesota team did you expect to struggle this weekend in an outdoor prime time game in freezing temperatures?
The Vikings. Right?
That still could happen Sunday night as the Vikings, led by … *squints* Sean Mannion … will try to keep their postseason hopes alive in frigid Lambeau Field.
The weather was cold on Saturday night at Target Field for the Winter Classic. The temperature was -6 degrees at the start and got colder as the game went on. But the St. Louis Blues made themselves as home in the frigid conditions, scoring five times in the second period to take control of the game in an eventual 6-4 victory.
The loss left a bitter feeling from the fun party that the Wild and the NHL threw this weekend, and for a crowd of more than 38,000 came out to Target Field to celebrate the first Winter Classic in Minnesota.
"I really don't have words," Minnesota forward Mats Zuccarello said in a post game media session. "It's embarrassing I think, the first two periods. You have 40,000 people coming, freezing their asses off and you're playing like that. You've got to give credit to St. Louis too. They're a helluva team and outplayed us for 40 minutes for sure."
The Wild did score twice in the third period but the rally was too little, too late. Minnesota, which was playing its first game since Dec. 20, now has dropped five straight and dropped to third place in the Central Division — three points behind the Blues.
"We didn't play desperate like we did in the third," Ryan Hartman said. "We weren't responsible offensively or defensively. (St. Louis) likes to send a fourth guy out to join the rush and we just kind of let them. We didn't really have a push back in the second."
The Blues had the first six shots on net in the game and never trailed against the Wild.
"I think they got to their game quicker than we got to ours," Wild coach Dean Evason said. "We didn't get to ours until the end. We talked to the group about how our sense of urgency has to be way quicker.
"We didn't simplify our game and they did," Evason said. "They simplified and they did it with skill in the first two periods. We were trying to make plays east-west and certainly in this type of setting, that couldn't happen."
For the Wild, perhaps it was rust from a nearly two-week layoff. Or it could be the fact that two of the team's top defensemen — Jared Spurgeon and Jonas Brodin — were out due to an injury and the COVID-19 protocol, respectively, and forward Joel Eriksson-Ek was injured as well. Goalie Cam Talbot did not come out for the third period with the Blues holding a 6-2 lead.
Initially the move seemed to be performance-based, but Evason said during his media session that Talbot left due to a lower-body injury.
It is the latest hurdle for a Wild team that now has another four days off before a trip to Boston. Monday's game at Ottawa was postponed due to COVID-19 concerns as well.
"The situation is exactly what it is," Evason said. "We've got to find a way to correct our game here really quickly."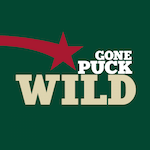 Want your voice heard? Join the Gone Puck Wild team!
Write for us!