Minnesota Wild: Could Tim Army be the head coach of the future?
Having recently been named as one of the AHL All-Star head coaches, Tim Army is certainly riding high this year with the Minnesota Wild's feeder team, the Iowa Wild.
Bruce Boudreau isn't getting any younger, wasn't hired by current Minnesota Wild General Manager Paul Fenton and simply isn't getting the results out of his players this year. All of these factors suggest that his tenure could end sooner rather than later; when that happens, you'd expect to see Tim Army throwing his resume onto the pile.
Tim Army's resume certainly stacks up; he's been an Assistant Coach with the original Anaheim Ducks' side, before fulfilling the same role with the Washington Capitals and Colorado Avalanche, as well as a Head Coach role at Providence College.
You only need compare the Iowa Wild's standing with their finish last year to see the impact Army has on his players. All in all, there wasn't a large amount of wholesale change on their roster; some players will have obviously matured, but the core pieces remain the same.
However, instead of sitting fifth in the Central Division; the team is sitting comfortably in a play-off spot, second in their division.
With the Iowa Wild roster having an average age of just under 25, it's safe to say that Tim Army is comfortable working with the future of the Minnesota Wild line-up.
Given that he has been around the game for as long as he has, you'd have to assume that the veterans in the Minnesota Wild locker-room wouldn't be too averse to him being promoted.
He has shown a knack for being able to get that little more out of his playing staff; think of Joel Eriksson Ek's form since arriving with the Iowa Wild. That may be part due to the lower level, but you have to believe that Tim Army is helping to instil the confidence in him.
The fact that the Minnesota Wild have reaped results on not just Joel Eriksson Ek, but also Jordan Greenway, when they sent him down earlier in the season, would certainly suggest there's a little more to it.
His Minnesota Wild counterpart, Bruce Boudreau seems to have struggled to adapt to the modern playing style in the NHL and it might be wise to use a coach that already works with the younger guys, given they will form the core of future rosters.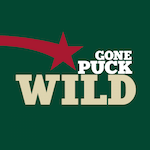 Want your voice heard? Join the Gone Puck Wild team!
Write for us!
There would certainly be an element of risk attached to promoting Tim Army from the American Hockey League to the NHL, but you have to look at him as a coach that has served his time, worked alongside numerous different minds in the sport and could handle that jump.
I'd like to see it happen.
Why not have your head coach develop in the minors before being promoted into the big job. It works for players; there's even some precedent around the league for General Managers earning their stripes in the same way.
Why not push Bruce Boudreau out and move Tim Army up? He certainly is looking like the team's coach of the future right now.